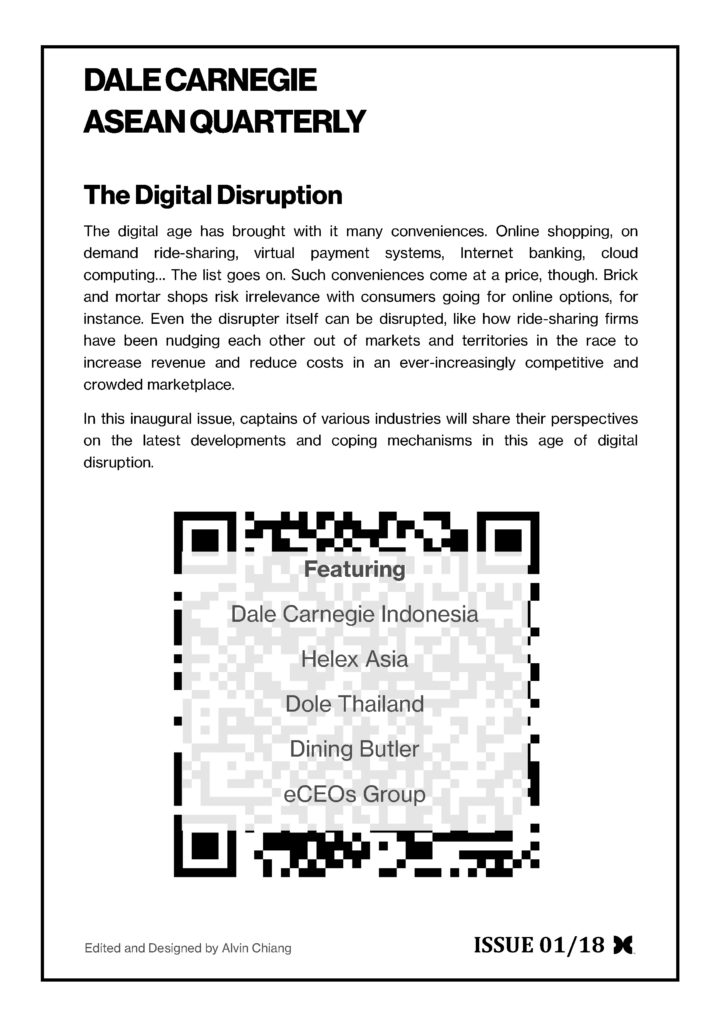 The digital age has brought with it many conveniences. Online shopping, on-demand ride-sharing, virtual payment systems, Internet banking, cloud computing… The list goes on. Such conveniences come at a price, though. Brick and mortar shops risk irrelevance with consumers going for online options, for instance. Even the disrupter itself can be disrupted, like how ride-sharing firms have been nudging each other out of markets and territories in the race to increase revenue and reduce costs in an ever-increasingly competitive and crowded marketplace.
In this inaugural issue, captains of various industries will share their perspectives on the latest developments and coping mechanisms in this age of digital disruption.
Baca selengkapnya Guide Book di atas dengan mengunduh Guide Book
Silahkan mengisi form untuk mengunduh
NAMA
PERUSAHAAN
KOTA
TELEPON
E-MAIL
Informasi anda tidak akan diberikan kepada pihak lain.